Liang Dei are a professional manufacturer in traditional high-speed precision lathes, with over 35 years of excellent manufacturing experience and the R & D design capabilities to meet their customer's requirements. Taiwanese build-quality and precision engineering. The Liang Dei bench lathe is a high-quality, precision bench lathe that allows working to strict tolerances.  This high precision machine has a compact footprint and runs on single-phase 240V 15amp power.
Features
Bed is made of high tensile cast iron FC250.
Hardened and ground bedways.
Hardened and ground gear in head stock.
D1-5 camlock spindle.
Metric or imperial specification depend on customer's instruction.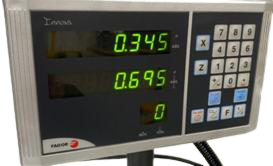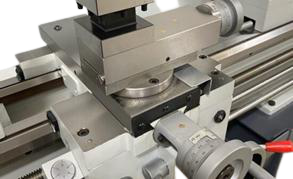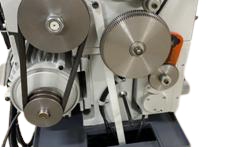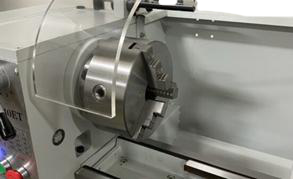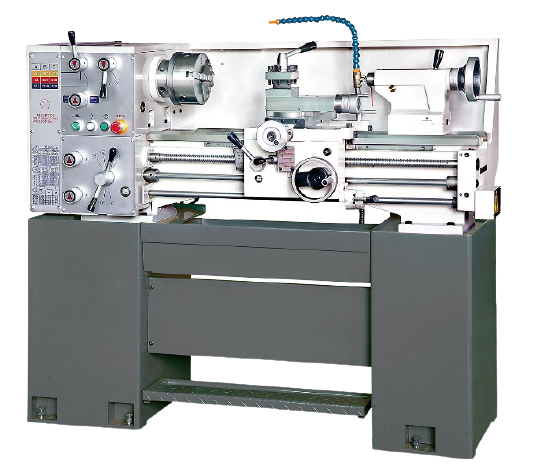 Standard Equipment
Fagor Model 20iT, 2 axis DRO
3HP 3 Phase motor with frequency converter to 240volt,15amp
Steady rest
Follow rest
Foot brake
Face plate
Rear splash guard
Chuck guard
Lead screw cover, side door interlock
Coolant pump
Change gears
8″ 3 Jaw chuck
Tool box with adjusting tools
8″ 4 Jaw chuck
Liang Dei 1440ET specifications
Swing Over Bed – 360mm
Swing Over Cross Slide – 225mm
Swing Over Gap – 520mm
Distance Between Centers – 1000mm
Bed Width – 190mm
Number of Spindle Speeds – 12
Range of Spindle Speeds – 50-2000R.P.M.
Bore Through Spindle – 51mm
Spindle Nose – D1-5 Camlock
Taper of Spindle Nose – MT 5
Tailstock Quill Taper – MT 3
Tailstock Quill Travel – 100mm
Cross Slide Travel – 165mm
Compound Rest Travel – 100mm
Metric Threads – (30 Numbers) 0.4-7.0mm PITCH
Inch Threads – (32 Numbers) 4-56TPI
Longitudinal Feeds – 12Nos. (0.068-0.936mm/rev)/16 Nos. (0.0026-0.0638"/rev)
Cross Feeds – 12Nos. (0.034-0.468mm/rev)/16 Nos. (0.0013-0.0319"/rev)
Net Weight(kgs) – 600
Gross Weight(kgs) – 660
Packing Dimensions LxWxH – 1860x762x1473mm
Gross weight 720kg