Precision Taiwanese milling machine for a broad range of applications
ACCUTECH MACHINERY COMPANY was established in 1986. They are the only one producer capable of producing the Huron head type of Universal Milling Machine in Taiwan.
If you need a high-quality milling machine for sale in Australia, then look no further than Accutech. They sell various milling machines to enable you to have the best options when it comes to milling machines in Australia. If you need a milling machine, then Accutech is undoubtedly your best bet.
These versatile milling machines are suitable for many applications and feature a multiple angle Huron-style head, inverter variable feeding and a high-quality casting body – as well a table that swivels up to 45 degrees.
Accutech 2500 Series Universal Milling Machine
Models available
2500UM (pictured)
2500M
2500QM
2500U
S-2500U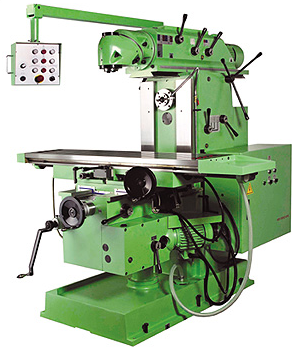 Features

Hand lubrication pump (auto lube pump on request).
Long horizontal milling arbor applicable for helical cuttings.
All "X", "Y" & "Z" axis wider square ways are hardened & ground.
Backlash elimination is adjustable.

Automatic stoppers on "X", "Y" & "Z" axis.
Variable feeds on "X", "Y" & "Z" axis.
Rapid traverse on "X", "Y" & "Z" axis.
"Y" axis is coated turcite for wear resistance.
Hardened lead-screws on "X", "Y" & "Z" axis.
Inverter and 2.5HP elec. Motor fitted with cooling fan.

All CE mark elec. Components, are available 3 phase elec. overload safety device.
Equipment is made of high-quality components which are available for immediate support and service.
Total sealed cabinet.

Standard ISO#40 spindle optional ISO#50 spindle optional 10HP(7.5KW).
Hardened lead-screws on "X", "Y" & "Z" axis.
±45 degrees L+R swivel table.
Double clamps on all wider square slide ways.
2-Axis simultaneous movement.
Automatic stoppers on "X", "Y" & "Z" axis.
Oil lubrication splash bath system.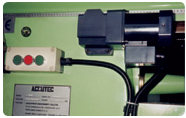 AC auto for over-ARM moving device is available.
Overarm Nos. of speed range:12.
Motorised overarm speed:35-1, 600 R.P.M. (50HZ).
Accutech Milling Machine download the catalogue
2500U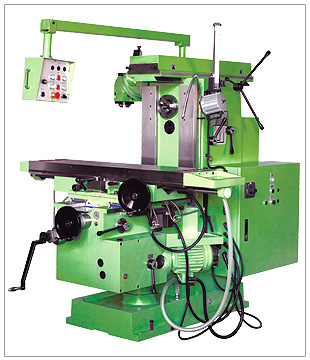 s-2500U